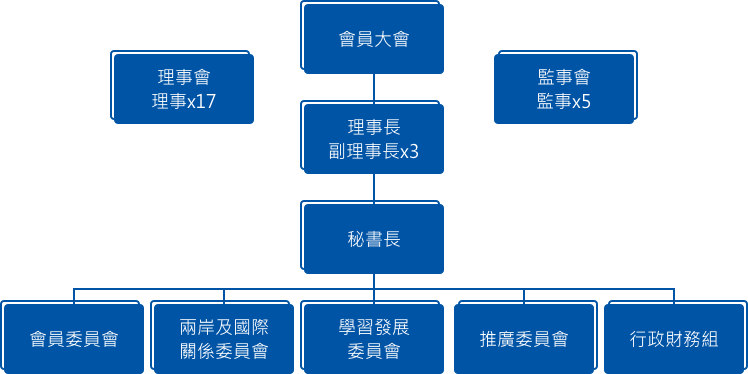 Members of the General Assembly for the Association of the highest authority, the Council (17 members), the board of supervisors (supervisors 5), elected by the General Assembly.

Among them, the Council set up seven executive directors, elected by the elected members, and then by the director of the executive director, elected one for the chairman, vice chairman of the three.

And according to the need to set up under: Members Committee, the cross-strait and international relations committee, academic research and development committee, promotion and use of the Committee and the financial administrative group.